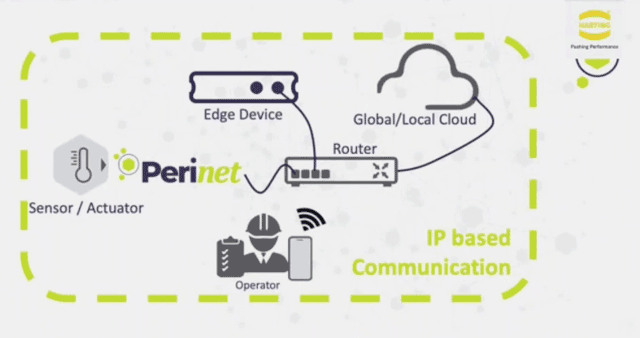 New technology developed by German company Perinet will solve the problem of big data – that is, organisations accumulating large amounts of continuous monitoring data from processes, but then needing high levels of computing power to analyse it.
Speaking at the first of a series of "Experts Camp" webinars hosted by connectivity specialist Harting Technology Group last week, Perinet head of development Dr Karsten Walther said that its technology allowed sensors to connect to the internet and communicate via Ethernet, and also to become intelligent.
Perinet was founded in Germany in October 2018 with a vision of seamless IoT-connectivity.
It focuses on the seamless connection of sensors and actuators with cloud-based IT-centric systems that control processes such as maintenance schedules or production on demand.
Its technology allows direct, fully-encrypted communication between each individual sensor and actuator in the field directly to a cloud or edge-based data hubs, opening up potential for a variety of uses such as industry 4.0 modular manufacturing, predictive maintenance, condition monitoring, the company says.
A Perinet adapter, said Walther, provides sensors and actuators with a direct Ethernet based communications interface. But, he added, "It's not just a difference in connection technology – it's a complete behaviour change. A sensor is not a stupid thing anymore. It can act as an intelligent unit, and present data only when it's needed or meaningful."
Instead of collecting information continuously, he said, it might be necessary to send information once an hour, or once a day when someone used a switch or made an adjustment.
Moreover, sensors will no longer simply send data in a raw form – instead precalculations can be performed on it, providing more information and making it easier to interpret.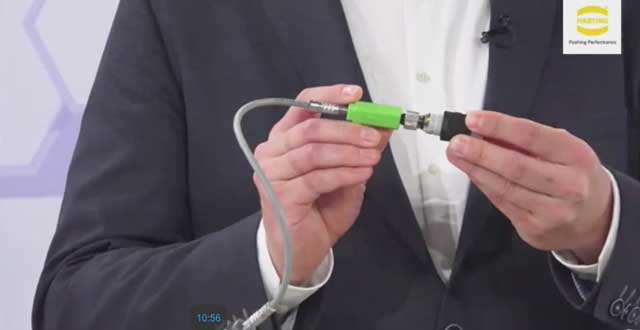 He demonstrated how a sensor with a Perinet adapter could be connected directly to a laptop via and Ethernet connector, allowing data to be displayed using just a browser – in this case displaying a distance in millimetres. "A sensor connected to a Perinet adapter can be communicated with via the internet. Any IT application can access the data," said Walther. "So it's simpler and will save money on applications like predictive maintenance."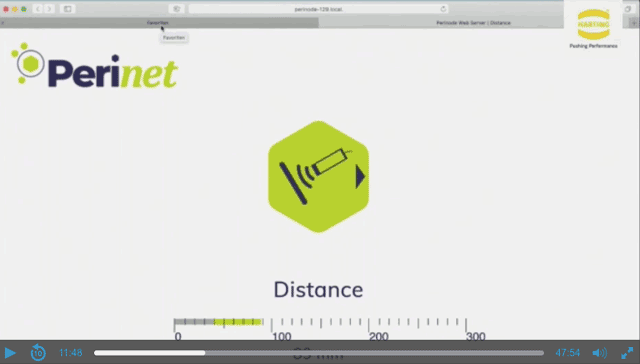 Perinet has developed two products – an adapter that can be retrofitted to sensors and actuators, and an OEM module to allow sensor and actuator manufacturers to build in network capability into their devices.
Asked if he saw the technology as the answer to big data overload, Walther agreed. He said the problems with big data included the cost of storing it in the cloud, and then the need for high-power computers to perform calculations on it. When data is collected from from all the sensors for the complete day, "there's no information in that data," he said.
Instead, the Perinet approach provided "a cascade of intelligence" from the cloud downwards. "If you lower the data rate, you don't need the size of databanks and you don't need high power computers to consume or calculate the data. Having seamless connectivity – this IP technology down to the sensor or actuator – is the answer for ending this overload of data," he said.
---
https://www.perinet.io
https://www.harting.com/UK/en-gb/expertscamp