The CBI has appointed Tony Danker – who is the current chief executive of business improvement group Be the Business – to succeed Dame Carolyn Fairbairn as its director general.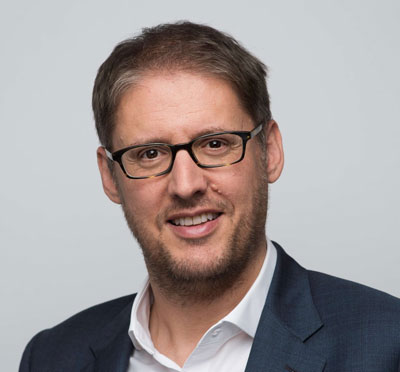 Mr Danker will take up the position in November, when Dame Carolyn is due to step down. She had expected to complete her five year term in charge of the CBI in September, but agreed to an extension in order to see through the group's urgent work supporting businesses during the current Covid-19 crisis.
"It is an honour to be asked to lead the CBI, which is doing vital work in response to Covid-19," said Mr Danker.
He was appointed the first chief executive of Be the Business in 2017 and has built the organisation from scratch. It now reaches tens of thousands of firms every month, forming partnerships with dozens of leading companies and seeing over 5000 SME leaders participating in its business improvement programmes.
"Be the Business is also working to support thousands of businesses around the country through challenging times, helping them emerge resilient. This is my total focus until October," he added.
From 2010 to 2017 Mr Danker was international director, then chief strategy officer at Guardian News & Media. He was responsible for expanding the Guardian's global business, its restructuring plan and digital platform partnerships.
For two years prior to that, he was a Government policy advisor in the Cabinet Office and HM Treasury. He also worked for 10 years at McKinsey in London and Washington DC, latterly in the firm's global government and education practices as a senior government specialist.
He holds a masters in public administration from Harvard Kennedy School and a law degree from the University of Manchester.
At the CBI's AGM next week Lord Karan Bilimoria is due to succeed current president John Allan.
Commenting on Mr Danker's appointment, Lord Bilimoria said he will bring the experience and skills needed to help lead the CBI during a critical time ahead as Britain recovers from the shock of Covid-19 and returns to growth and competitiveness.
"In putting Be the Business on the map, engaging government, large companies and thousands of SME firms in collective endeavour to strengthen UK productivity, he will bring a wealth of ideas and energy to our work in the next five years.
"In the meantime, all our focus is on working closely with government supporting businesses in these challenging times."