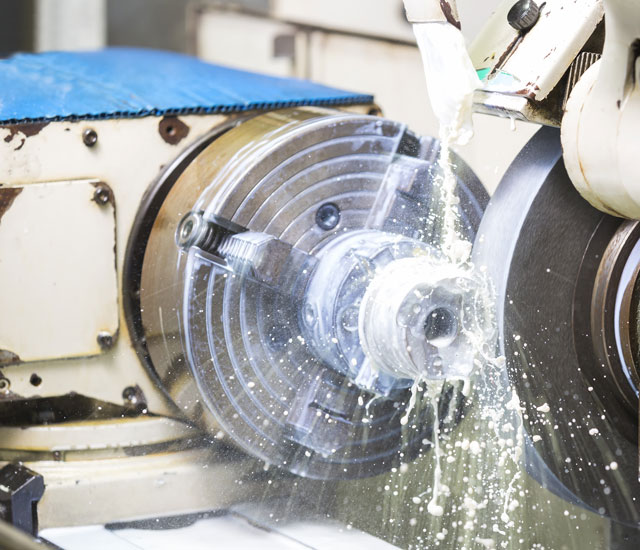 Total Lubricants has expanded its game-changing and award-winning biopolymer-based range of TOTAL FOLIA metalworking fluids with the introduction of a specialist product for the grinding and machining of cast iron and steel.
TOTAL FOLIA G 5000 offers a high alkaline, bio-sourced solution free from mineral oils and emulsifiers with high cooling, lubricating and detergency properties, which addresses stringent HSE compliance.
TOTAL FOLIA G 5000 is a user-friendly product that is free from odour and fumes and contains no hazard pictograms or precautionary statements on its packaging.
In addition to its industry-leading health, safety, and environmental benefits, TOTAL FOLIA G 5000 delivers significant productivity gains, longer tool life, reduced drain intervals, longer sump lifetime, less disposal and consumption that save total operation costs.
Compared to conventional technology, its specific performance benefits include cleaner machines and workshops, better work area visibility, less fluid drag out with parts and swarfs, lighter load on wheels and fewer dressing cycles, and less corrosion in cast iron grinding applications.
TOTAL FOLIA G 5000 is compatible with conventional rubber, paints and other machined parts and remains stable in all water hardness settings from very soft to very hard.
Songul Facey, Metalworking Fluids Technical Sales Manager at Total Lubricants, said: "Total listens to the needs of our customers in order to continually innovate and develop products that effectively solve their problems.
"TOTAL FOLIA G 5000 is a revolutionary development in the field of metalworking which addresses the challenging requirements of HSE regulations. In addition to ensuring safer and cleaner operation conditions for worker, it provides outstanding performance and better results than any conventional product."
---
For further information, visit: www.total.co.uk, https://www.total.co.uk/business-products/industrial-lubricants/metalworking/folia