The restrictive environment imposed in response to the Covid-19 emergency has accelerated demand for remote digital solutions. Kim Fenrich, product manager for simulation services, and Lohith HC, energy industries service portfolio manager for ABB Industrial Automation, discuss how behaviour has changed.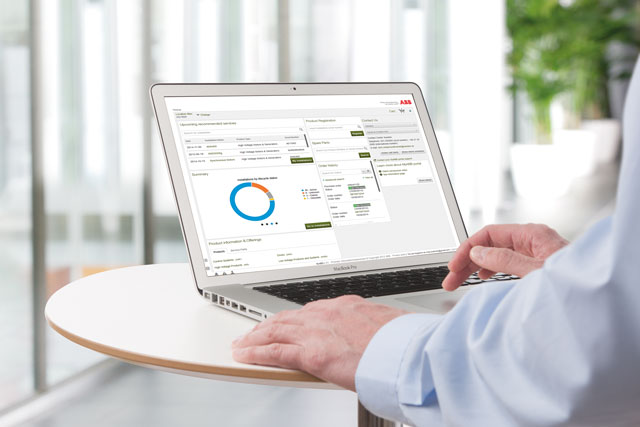 As the health of communities and businesses globally are affected by work and travel restrictions, companies are having to make difficult choices. It is necessary to keep assets in essential industries operational, while balancing people's safety and complying with site work limitations.
The process and utility industries are especially vulnerable, given that much of the workforce responsible for operating and maintaining production assets is employed in on-site jobs that cannot be performed remotely. Producers around the world are experiencing significant financial difficulties, amid plummeting oil prices, supply chain bottlenecks, spending slowdowns, and the opposing challenges of reduced demand for some products and increased demand for others.
Producers face several difficulties in maintaining business continuity, such as reducing costs to operate with reduced demand, or accommodating higher demand with fewer workers. Asset reliability, availability, and productivity must be balanced with workers' safety and regulatory compliance.
In response, businesses are increasingly, and more quickly than they would have done otherwise, looking to digital technologies. They are seeking agile and flexible solutions that allow them to access needed support to assure continuity of their operations.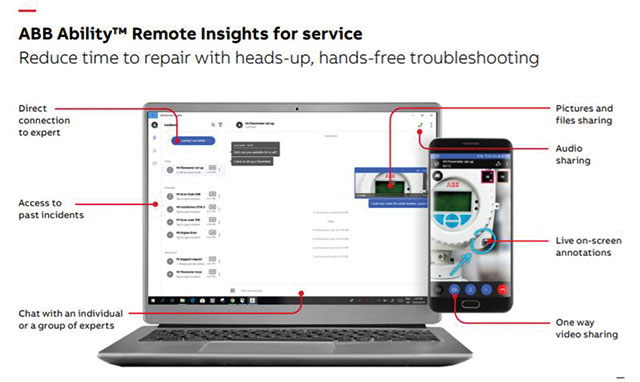 Remote connection
Access to operations, now more than ever, is at the top of the agenda.
Companies can achieve this in several ways. Operators can live-stream data directly from their plant control rooms, monitoring production processes and assets in real time. Most recently in Norway, ABB Industrial Automation collaborated with oil producer OKEA on such a project, transmitting live data round the clock from its offshore Draugen production platform to onshore sites.
The company also offers remote monitoring and analysis of operations by directly connecting ABB asset and automation experts to customer production sites via ABB Ability Collaborative Operations. With this service, remotely based engineers continuously and virtually access, gather and analyse information on assets, processes, and risks on behalf of a producer, categorising and prioritising issues that allow customers to act with limited onsite staff.
Do it yourself
To be productive, producers must have access to data on their installed base, run diagnostic checks, consider lifecycle and maintenance forecasts, and cater to inventory and supply planning without bottlenecks. With this in mind, many customers seek solutions that allow them to analyse their assets and operations themselves. ABB offers an online platform that allows baseline scanning and benchmarking of control systems.
In Spain, ABB collaborated extensively with Compania Logistica de Hidrocarbons, a leading company for the storage and transportation of oil products, to enable it to analyse its own data via the self-service MyABB/My Control System portal.
This portal offers a single entry-point from which any ABB automation customer can access their control system information, support cases, service history, e-commerce, technical documentation, spare parts and consumables data, as well as receiving online training to help them perform basic scanning and benchmarking of their systems.
From this interface, producers can undertake analysis and add programs to meet their requirements through a straightforward licensing approach. This "software as a service" (SaaS) allows companies to collect data from several sources that can be analysed remotely in one place.
In the UK, more than 1000 companies are using these self-service scanning programs. ABB has worked alongside Emerald Kaloma Chemical, FMC Corporation and UK Exploration to support their management of performance, safety and lifecycle issues in their installed base.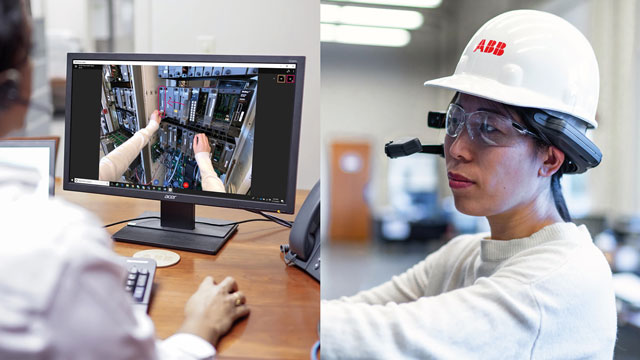 Augmented reality
With 80% of the world still experiencing lockdown conditions, operators are also having to address a gap in resources for maintaining assets.
Access to service diagnostics is important, but with reduced numbers of maintenance personnel permitted on site, producers are faced with the prospect of production loss and unplanned downtime if they cannot maintain their assets in the same manner as before.
One way to address this issue is to use augmented reality technology, connecting field personnel to remote professionals offering diagnostic and repair guidance. ABB piloted augmented reality technology at paper mills in Germany and the UK, using wearable headsets loaded with maintenance strategies, documentation, guidance, access to expertise, and other best practices. Field operatives streamed live video of asset conditions at the site to remote experts, who in turn provided live audio instruction, overlaid on to video to help them solve problems quickly.
In pilots in the mining sector, augmented reality was used to provide 24-hour remote expert support for critical equipment at an open pit mine in Europe. As a result, the company reported average downtime reduced by 60% and an annual cost reduction of $1.5m to $2.25m. In Australia, in a mine that was experiencing a three-year old intermittent problem with a hoist, augmented reality was used to identify a solution to the recurring problem, achieved in only three days of collaboration.
Simplifying maintenance and repairs to physical assets in this way reduces time to repair, cuts cost, minimises downtime, increases overall equipment availability, and improves safety. The results of these pilots led to the introduction of the ABB Ability Remote Insights for service app, which hundreds of customers have adopted in the past few months.
Health, safety and environmental
Industrial companies must not forget the risk to process safety as a result of a curtailed workforce, as well as the risk to personal health and safety. Producers must apply alternative approaches to inspection, testing and assessments to assure process and personal safety, and regulatory compliance.
With Remote Insights, ABB is finding new ways to undertake process safety studies and risk assessments. During the travel restrictions, the company has been able to make virtual visits to sites, using the app to guide local personnel with inspections, calibrations, and compliance measures.
Using video consultations, the company has been able to remotely undertake several risk-based inspections to UK customers in the process industries and energy sectors, sharing and discussing plans with a deeper understanding of scenarios, on-site locations and potential for escalation. This has led to customers gaining a deeper understanding of how their data is being used to develop consequence models and solutions.
The future
Although it is not yet possible to see the eventual impact of current work restrictions, current conditions bring a host of obstacles to industrial producers in the UK and globally. This has every likelihood of reshaping the way organisations work, having forced field testing of new remote technologies and involuntarily realising the opportunities they afford for higher productivity and lower costs.
As normality resumes and production returns, remote-enabled solutions and augmented reality technologies will continue to provide effective solutions for companies in their journey toward safer, smarter and more sustainable operations.
---