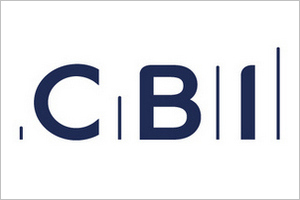 The CBI has called on the government to reform the Apprenticeship Levy in England as a matter of urgency.
This would allow firms to offer more of the high-quality training they need to succeed, says a new report, Learning on the job: Improving the Apprenticeship Levy.
Employers invest over £44bn a year in skills training. They are passionate supporters of apprenticeships, says the CBI. Firms have welcomed recent government efforts to improve the levy. Yet two years on from system's introduction, the overall number of apprenticeship starts remains significantly down.
With growing financial pressure raising questions about the sustainability of the levy, the CBI called on the government urgently to launch its promised public consultation on plans for the levy after 2020.
CBI chief UK policy director Matthew Fell said: "With apprenticeship starts significantly down, it's clear that the levy is not working as intended, especially for smaller firms. Despite the levy's rocky start, employers want to support the government's efforts to improve the system and play their part in making it work."
The organisation made a number of recommendations for reform including:
Increase transparency over levy receipts and expenditure, enabling firms to understand more clearly how the system is working, what is being funded by the government and how their contributions are being spent
Make the system more user-friendly, with practical online support for smaller firms and locally-led "matching services" to allow large firms to pass on unused funds
Create a sustainable financial plan for the levy by introducing a £100m annual Government top-up to the levy budget
Open up discussions about the future of the levy: the government should urgently fulfil its commitment to consult on options after 2020, including broadening the levy into a Flexible Skills Levy, which would cover a wider range of training.