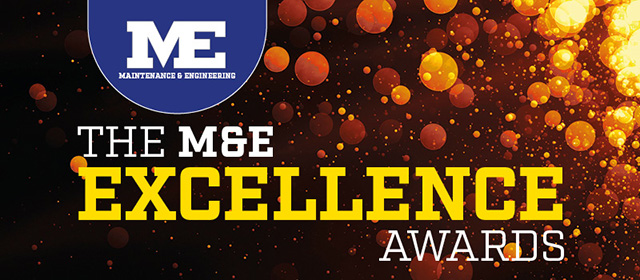 It's time to reveal the companies and projects vying for recognition as leaders of our industry sector…
Back in March we launched the M&E Excellence Awards, with the aim of giving recognition to the many exciting developments in our industry sector and the people behind them.
The closing date has now passed, and we're delighted to be able to reveal the entries that have made it on to our first-ever shortlist.
The shortlisted entries had to demonstrate innovation and excellence in their field, and they will now be considered by our judges, comprised of members of the M&E Editorial Advisory Board. The winners will be announced at an awards event in November.
Some 36 entries from 18 organsiations made the list, and we congratulate them all for reaching this stage.
There's a wide variety of entries, with small and medium companies alongside large well-known names such as Boge, Brammer Buck & Hickman, Severn-Trent Water, Spirax Sarco and Total.
Entries range from new product launches to major maintenance and asset management projects, to training and health and safety initiatives.
All the entries are automatically eligible for the overall Maintenance & Engineering Excellence Award, which will go to the submission which, on the basis of its impact and innovation, is considered most deserving in the opinion of the editor.
Following the November awards event, we'll be showcasing the details of the winners – and the achievements of our industry – in a not to be missed special feature in M&E.
Best of luck to all who have made the shortlist!
---
Maintenance Project of the Year
Boge                         Regency Glass
Edge PS                      London Luton Airport - Standard 3 Hold      
                             baggage screening explosive detection 
                             system project
Ultimo Software Solutions    EAM/ADP Project at Gatwick Airport 
---
Product Innovation of the Year
Amiad Water Systems          Sigma Filter 
ARMS Reliability             OnePM
Balance Systems              B-SAFE System
Edge PS                      London Luton Airport - Standard 3 Hold      
                             baggage screening explosive detection 
                             system project
Good to Go Safety            TakeAIM App and software development
Quantum Controls             Drive Asset Management System 
Total                        Folia metalworking fluid
---
Process Innovation of the Year
ARMS Reliability             OnePM
Quantum Controls             Drive Asset Management System 
---
Training Initiative of the Year
Brammer Buck & Hickman       REHAB – Compressed Air Workshops
Houghton International       Apprenticeship and Training Programme
Spirax Sarco                 Training Excellence in Competent Steam 
                             System Management
---
Health and Safety Award
Good to Go Safety            TakeAIM App and software development
Total                        Folia metalworking fluid
Unigloves                    Launch of PRO.TECT HD Disposable Gloves 
                             Range
---
Energy Efficiency
Boge                         High Speed Turbo - Cranswick Foods
Brammer Buck & Hickman       Compressed Air System Audits
DHD Cooling                  Is your evaporative cooling tower 
                             performing correctly?
Ecolighting UK               LED lighting in Debenham's Peterborough 
                             warehouse
LED Eco Lights               Award-winning 'green' Zoo conserves 
                             energy with LED lighting
---
Predictive Maintenance
Balance Systems              B-SAFE System
DHD Cooling                  Is your evaporative cooling tower 
                             performing correctly?
Good to Go Safety            TakeAIM App and software development
---
Asset Management
ARMS Reliability             OnePM
Balance Systems              B-SAFE System
DHD Cooling                  Is your evaporative cooling tower 
                             performing correctly?
Quantum Controls             Drive Asset Management System 
Severn-Trent Water           Overall Equipment Effectiveness – 
                             applying factory thinking to optimise 
                             active care plans
Ultimo Software Solutions    EAM/ADP Project at Gatwick Airport 
---
New Technology/Disruptor Award
Balance Systems              B-SAFE System
Boge                         High Speed Turbo - Cranswick Foods
---
Employer of the year award
EOGB Energy Products         Staff Development Activities
Houghton International