During the Covid-19 lockdown many businesses will have mothballed key equipment, some according to a plan and others in an ad hoc way. Tim Lycett, FM Consultancy director at WYG, outlines procedures for getting it back into operation.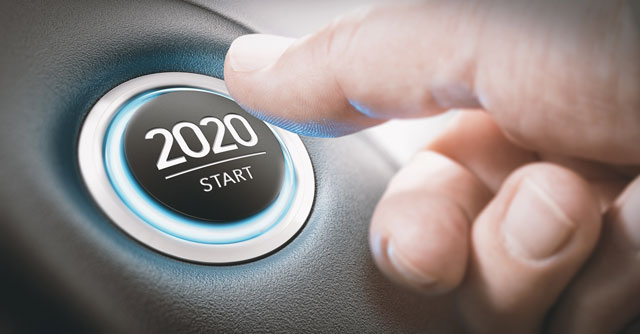 As Covid-19 restrictions begin to lift and organisations emerge from the lockdown and mothballing of their equipment, it's important to understand the difficulties of rebooting dormant assets, equipment and systems.
Many are well prepared, with robust and tested mothballing processes documented through strategic asset management planning for shutdowns and outages. Others will have reacted by simply closing the door behind them. The majority will lie somewhere in the middle.
Before it can be returned to an operational state, you must know your organisation's needs and wants, and the condition of equipment and facilities prior to shutdown. Several key elements must be considered.
Communication: Plants are likely to be returned to work gradually, so any necessary action or reinstatement protocols need communicating to those given the task of starting up.
Reinstate the important equipment first: Reinstating equipment unlikely to be used initially provides little value. Planning should instead focus on facilities and equipment that will return to action first, particularly those either safety-related or with statutory requirements. Documentation and communication should clearly identify and schedule the process, activities (and in what order), verification, certification, validation rules and procedures.
Test the plan: Assurance checking should validate the plan, applying corrective actions where needed. The extent of such action will be governed by a number of considerations including safety, complexity and importance.
Inspect the equipment: After mothballing you may encounter unusual equipment conditions. For example, surfaces may have been protected either physically or chemically, or systems could have been drained – but this will mean a thorough inspection of items to be reinstated is required. Learn from documentation at the mothballing stage and from those who carried out the task. Possible degradation factors must be considered too, as well as the tools, materials and techniques required to reinstate.
Review: After gathering this information, reviewing what was normal practice before the mothballing with maintenance teams and those charged with normal upkeep will play an invaluable role. More rigorous testing or inspection requirements than usual may be needed.
Work with the maintainers, whose job it has been to look after equipment and systems in the first place. Their knowledge will prove key to an effective start-up (but note that maintainers may be unable to respond immediately if they are a part of your supply chain rather than directly employed).
Speak to equipment and system manufacturers: many facilities and equipment will be relatively easy to reinstate, but be prepared to declare some items out of commission, to be decommissioned or replaced.
Permits: These may have expired or lapsed during the intervening period – or the material condition of the equipment may have changed from that which prevailed when the permit was raised. There will be a lead time for re-inspections – many of them statutory – as businesses and organisations emerge simultaneously from the pandemic. Understanding your supply chain and planning for permit compliance to be reinstated will govern when the process becomes operational again.
Addressing these areas and documenting them as you go through them will reassure the workforce of what they will need. Perception is very important to make sure people feel comfortable with returning: demonstrating what's been done is an essential part of that process.
Finally, reflecting on what's being dubbed the "new normal" will provide an opportunity to review actions. Now may be a time to consider new ideas. Having a strategic asset management plan following internationally recognised principles underpinned by ISO55000 would certainly be an advantage.
It may also be time to consider 3D modelling of your property to create a digital twin. This would reduce the need for unnecessary access to your property.
To aid your safe and successful journey back to normal operations, the Institute of Asset Management has published guidance on Contingency Planning and Resilience; Maintenance Delivery and Asset Operations; and Shutdown and Outage Management.
---