Maintenance Aware – Inspected – Calibrated – Caution – Do NOT use – Reface at next shut down – Max Pressure – Cable feeds isolator – Do Not Start – Locked Out – Use SAE ONLY – Corrosive Lubricant – Check before starting…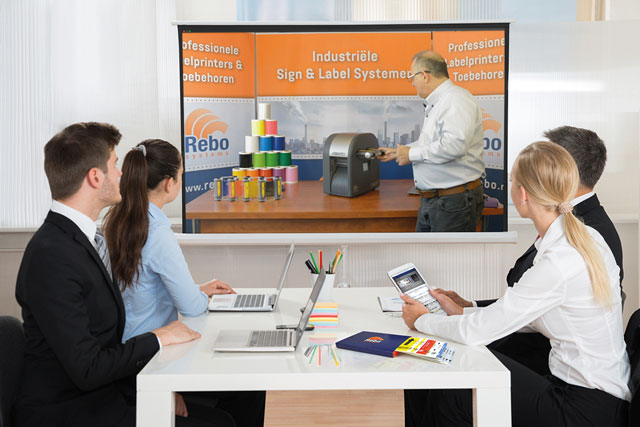 These words – on signs and labels – are often as important to maintenance as the maintenance itself. Maintenance goes on even with the current restrictions. Ensuring everything is in 100% certified condition and fully operable, ready for a return to production, is vital.
Maintenance labelling is an integral part of the health and safety environment in any industry. Keeping workforces clearly informed on what to do, procedures to follow, where risks exist, and when to test, check, change or replace is all part of a risk-free, failure-free process.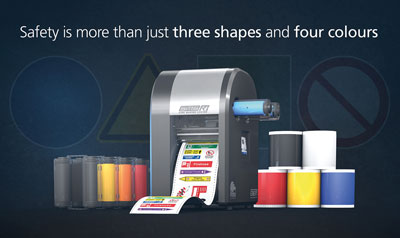 Rebo Systems has been supplying the maintenance, repair and operations market for over 45 years, providing durable labelling solutions that are effective in aggressive environments and giving companies long-lasting and reliable maintenance labelling and signs. The SMS R1 is the result of Rebo Systems' decision to design and manufacture what it believes to be the ideal solution to meet the requests of its customers. A system that is easy to use, highly productive, highly flexible, highly reliable and does more that it says on the box.
The SMS R1 produces virtually everything you need in maintenance signage and labelling – all from one desktop unit.
Capable of printing up to 14 colours and cutting any shape – fast and accurate and with an output capacity of up to 13m in one process – unsurpassed productivity and flexibility.
Over 40 available materials meet all the demands of industrial environments, from oil through to extreme temperatures and high traffic.
Fully networkable and can be a shared resource or a localised service.
Use any software, including engineering design, or our recommended solution – the print driver is independent and exclusive to the manufacturer, Rebo Systems.
From maintenance labelling to shutdowns and turnarounds
The SMS R1 is a purpose-designed and purpose-built solution for on-demand signs and labelling. As a single investment that can produce almost any type of maintenance label, operating instruction, machine labels or even cable identification on site the SMS R1 is a lot of bang for your buck.
With 14 colours available, colour coding for inspections, levels of risk or any form of colour coding is easy and effective. Rapid but reliable visual inspections can be accelerated with clear colour marking.
Control costs and reduce label stock levels
The SMS R1 can print and cut multiple sizes and shapes in one single run or print and cut a single required shape. Using die-cut rolls is unnecessary and therefore the need to keep rolls of each type of label on stock is no longer a requirement. Constantly changing rolls of labels is no longer a problem.
No more stocks of printed labels taking up space, no more multiple rolls of various shaped labels, no more out of stock problems, the SMS R1 transforms 'just in time' to 'ready when you want it'.
Any shape of label can be made. Unusual machinery has unusual recesses but customised one-off labels are easy to create and produce.
Seeing is believing
Our business is visual communication: it's what we have done for over 40 years. Getting visual information in place, on time and in the correct format with a message that needs no interpretation is the bedrock of effective signage and labelling.
See what the SMS R1 can do for you using our bespoke videoconference-based presentation service, or we can happily arrange an on-site presentation when circumstances allow.
International network
Rebo Systems has distribution established throughout the UK, Central Europe and the Middle East. All our distributors are fully trained, fully resourced and set up to deliver a clear and concise videoconference presentation.
---
To arrange a videoconference demonstration navigate to:
www.rebo.nl/en/live-online-demo/
For further information email: info@rebo.nl,
Tel: +31 356016941 or visit www.rebosystems.com