A new wrist-worn device can monitor workers remotely and detect accidents. Leo Scott Smith, chief executive of device manufacturer Tended, explains.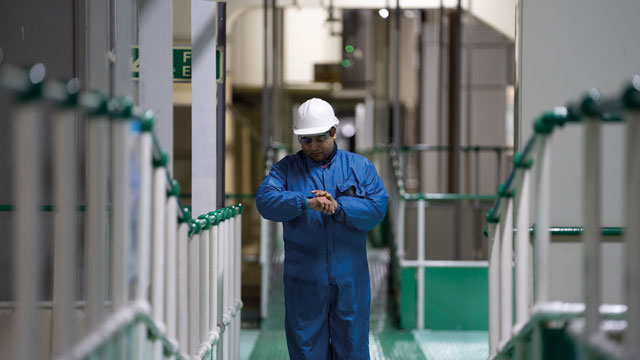 The industrial world is changing, with increased automation, autonomy and data sharing. Innovation is helping to transform modern workplaces, but ensuring employees are safe is a continuing problem. Increased digitalisation has brought benefits for employers, but it has also brought more difficulties in keeping their workforce safe.
With the rise of automation, fewer employees are needed, and improved connectivity has enabled more employees to work remotely. Site staff and maintenance personnel increasingly work, and attend breakdowns and other incidents, alone, often at remote locations. The COVID-19 outbreak has only made these challenges more apparent.
Without an effective safety solution, employers have no way of knowing whether their employees are safe. This not only has potentially critical implications for the individual, but it can also have severe consequences for the employer. In 2019, the ten largest fines for health and safety breaches were all over £1m. Such fines undoubtedly cause reputational damage, but even worse is the cost of accidents that could have been avoided.
Tended is using some of the latest technologies to address this risk for workers. It has developed an automated wearable device to improve the safety of employees and bring innovation to an area that hasn't kept pace with industry change. The solution consists of a wrist-worn device with an online dashboard to provide a vital connection between front-line workers and management. Features such as accident detection, check-in and SOS call help employers manage the safety of their workforce, whether they work alone or in high-risk environments.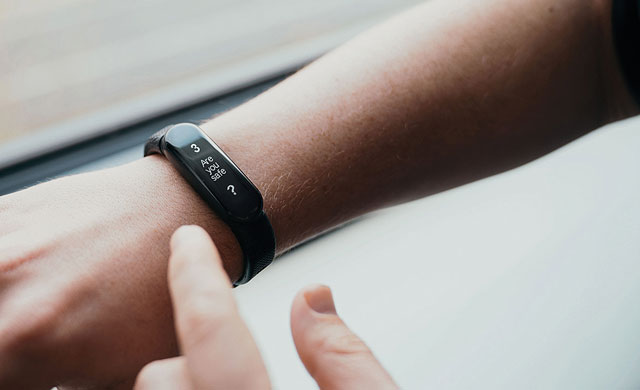 The wearable device gathers acceleration and rotational information which, combined with artificial intelligence, enables Tended to accurately detect accidents. It connects to a smartphone via Bluetooth low energy, keeping battery drain to a minimum and allowing for up to four days of battery life.
Using sensor data from the wearable, the system can recognise movement patterns and trends. Automated data analysis identifies abnormalities that indicate the user may have had an accident, such as a fall or unusual period of no movement. If such an event is detected, the device will vibrate to ask the user to check in to mark themselves as safe.
If the employee doesn't respond to the safety check or misses a scheduled check-in, an emergency alert is sent to management by phone call and SMS with the employee's GPS location and health data to get help quickly. If needed, the wearable can double up as a panic button: employees can hold the screen down for five seconds to send out an SOS call at any time.
All incident data is recorded and displayed on the dashboard so employers can manage and monitor safety performance centrally. It provides real-time data to identify risks and hazards, with analytics and reporting tools so that employers can improve areas where safety is a concern, and prevent future incidents.
Tended's technology is designed with the employee in mind, and privacy is always one of the highest priorities. The technology cannot track employees' whereabouts: location and health data is only shared in critical situations. This is made clear when empoyees first receive their device, as it is important to get workers on board from the beginning.
Other employee engagement features, such as fitness information, help to encourage acceptance. When employees set their profile up, they can choose to add health information including allergies and any medical conditions.
Working alongside some of the UK's leading manufacturing, construction, infrastructure and utility companies, Tended aims to evolve its product to solve the biggest safety challenges. It is working on features that will not only detect accidents but also help to prevent them. These include fatigue monitoring, near-miss logging, and collision avoidance features. In response to today's most pressing issue, it recently released a solution to help maintain social distancing in the workplace and help reduce the impact of COVID-19 (see May M&E e-newsletter).
Tended believes that avoidable accidents shouldn't happen in the modern workplace. With innovative technology, we can prevent injuries and save lives across industries.
---
tended.co.uk | sales@tended.co.uk | +44 330 133 1195