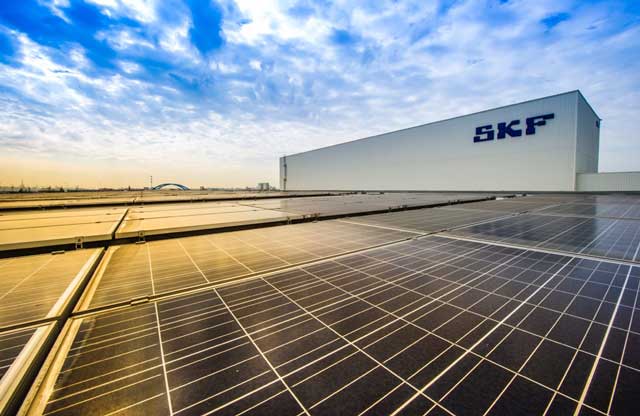 Bearings maker SKF has announced plans to achieve a fully carbon neutral manufacturing operation by 2030. The firm has already decreased its carbon emissions by 36% over the last five years and operates two carbon neutral factories in Spain and Austria.
The 2030 goal will cover SKF's own manufacturing operations and is set to be achieved by a combination of process improvements, energy efficient machinery, and procurement and generation of renewable energy. The firm may purchase "high quality carbon offsets" as a last resort.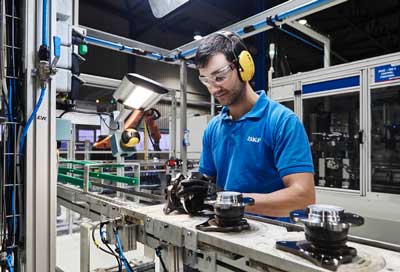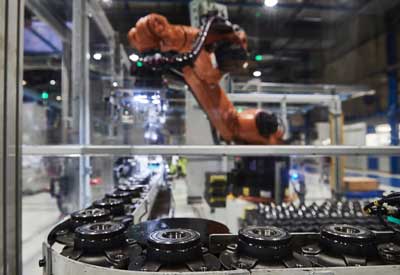 "Reducing emissions is necessary to combat the climate crisis and, as a global company, it is important that we show leadership," said SKF's president and chief executive Alrik Danielson. "We strive to reduce the climate impact in the full value chain, from the raw material we buy, to the customer's use, and beyond.
He added: "The responsibility to act starts in our own operations – we will act with speed and purpose to achieve this goal. Carbon neutrality will improve our competitiveness and aligns the interests of SKF, our customers and the environment."
The company's automotive bearing factory in Tudela, Span, became the group's second manufacturing site to achieve carbon neutral status earlier this year. Together with the Steyr factory in Austria, which manufactures a range of bearings for industrial uses, the two factories have reduced their combined annual CO2 emissions by around 22,000 tonnes.
SKF also offers several solutions that contribute to the circular economy, such as the firm's AI-driven Rotating Equipment Performance solution, and remanufacturing of bearings, which reduces emissions in the production phase by up to 90% compared with a new bearing.